SLOW TRAVEL IN PROVENCE, FRANCE
My suggestion…travel slow, travel often and travel to France. Why? Well, simply because, in my opinion what more would you need in life?
>> Would you rather listen to this post? Press below! If not, continue reading! <<
As someone who, by most standards started late, I began to embark on international travel in my mid twenties. Since that time, I can say that I have found the place where my heart and soul feels at peace and because of this I continue to return to that place to settle my spirit whenever I decide to create the space to do so.
Historically, I've always been one that veered away from the crowds and status quo in both daily life and travel. But, particularly when looking at approaching travel, the thought of traveling as a "tourist" has never once appealed to me. I have always thought…disaster, reminiscent of the Clark Griswold Family Vacation movie era!
I have always taken on a longing to assimilate and blend in with the culture of where I travel to, whether that be to the shores of the Mediterranean Sea or to a different neighborhood never ventured to in my own city. I yearn to meet new friends and be touched by new souls on each journey. This is why the idea of slow travel, especially in France, is so appealing; to listen to local stories and marvel in cultural nuances while trying to translate everything I hear to my mother tongue and respond back in broken French, well, it just makes me at peace in an unexplainable way. And this is why I think you should make the effort to incorporate the idea of slow travel into your next trip, wherever that may be ( if I get a vote, of course I say France), because when you apply the theory of 'slow travel' to your next adventure you will be able to gain so much more than a stamp in your passport and a shot glass in your cupboard.
So, one might ask, what exactly is slow travel and how exactly does this look in France. So, I ask you (in my Sophia of The Golden Girls sitcoms voice), picture it, Provence, France…you're in white breezy linen, comfortable shoes and a straw bag with a baguette peeking out, walking on cobble stoned streets and gazing up at buildings that have been standing in the same place since the 17th century as you come to a restaurant and take a seat to enjoy a local rosé, preferably, Jas des Oliviers (2018).
Slow travel is relaxed. It is about tapping into your mindset, adjusting and engulfing yourself in the atmosphere, not simply moving at the same pace you would at home to stand with hundreds of other tourist and gawk. Through slow travel you are able to not just engulf, but connect to the culture, the people, the food, the vibration of the land that you have come to see. This is where you create authentic experiences that shape you and change the course of life ever so slightly so that you will never be the same person you were before you arrived.
Now, does this mean that you aren't "allowed" to visit "must see" sights and you should reject the thought of visiting a world renowned site? I don't think this at all. I think it is all in how you approach the activity and time spent and the emphasis on where you decide to linger just a bit longer than you normally would any other time. So, here is how I approach slow travel in Provence, France. Please, feel free to take this and create your own slow travel vacation and go into it knowing that if you are new to the idea, then just select a day to intentionally slow down and assess how it changes the experience for you.
SLOW TRAVEL IN PROVENCE
Disrupt your morning: The sun, the air, even the bees, that's right, the bees are different in Provence, then anywhere else in the world. Don't miss the beauty of this. Wake before normal, rise with the sun, find a location to sit in silence and just be. Take it in. Listen to the wind rustle the trees and the birds melodic rhythm as they begin to talk to each other as the day starts. Notice how the sunshine reflects on the spiderweb spun around a 300 year old bench that has just begun to see it's last days. Notice how clear and unpolluted the view is looking toward the horizon, an anchor into it all.

Walk. This is especially true and especially what you want to do if you are American, reject the need to jump into the vehicle to move from one spot to the next. If you are in a village take to foot and walk. Just know you may be walking upward of 20 minutes to get to your desired location. As a Texan who gets into the car to goes to the end of the driveway just to get the mail, it is definitely a mindset shift! But, it is the walking that your trip becomes an adventure! This is where you will begin to recognize things you might have never seen and create stories that may have never existed.

Practice gratitude. This is especially important if you have always approached travel as a "tourist." In Provence, in May, June or July, this idea of gratitude would most certainly be surrounded around the lavender and sunflower fields.

So, how to exhibit gratitude? One way to do this is to separate from the crowd. (Luckily we did not have to contend with this issue because we had a private tour guide and most of the fields we visited were hidden and off the beaten track). If you do not have this luxury, simply step back. Don't rush to be at the front. Tap into your five senses. Listen—block out the noise— listen to your surroundings. We noticed the collective of the bees buzzing, thousands of them pollenating the lavender! Don't get weirded out! Provence has some of the nicest bees we have ever encountered! Not one of my travel companions get stung or harassed by bees at all, even though we were deep into their lavender field territory! If you look closely, you can even see them dancing lovingly around me in a few lavender pictures!

Capture the moment before you capture the picture Now, this one is profound. Subconsciously we take pictures with the forecast of amnesia. We minimize our brains' ability to do its intended job and instead of honoring ourselves we are not present in the moment. We are already thinking about the moment as fleeting and the need to "share" it with others who are not there overcomes us. Cameras can definelty impede your ability to be completely immersed. At one point on my most recent journey I decided, that's enough, I want to remember this moment exactly as it is in my mind, as I am seeing it, not by referencing a picture, so cameras were left behind and the experience was able to truly began.

Here is the thing. Nothing looks as beautiful as how your eye captures it. Keep this in mind next time you reach for your technology and think… will this do a disservice to my experience and the surroundings?

Connect to those in the experience with you Being in Provence is beautiful. Experiencing Provence is amazing. Sharing the experience of Provence with someone else is life changing. This may sound over the top, but trust me, it is not. The culture of the region, if you allow it, will engulf you and you will have created a shared experience with your travel companion that can not be understood by anyone else. Connection is what we long for as humans and creating moments of connection in Provence is the perfect way to up level your travel and make it an experience. Another way to boost your slow travel experience in Provence is to connect with locals. I have been studying French for the last four years and on my past trip was determined to set my stake in the ground for utilizing the language with native speakers. Because of this I was able to forge many conversations and relationships that may have never happened and have extended beyond my time there. It is too in these connections that memories are forged and experiences had. Now, you don't have to speak French to forge the connection, you just have to make the effort.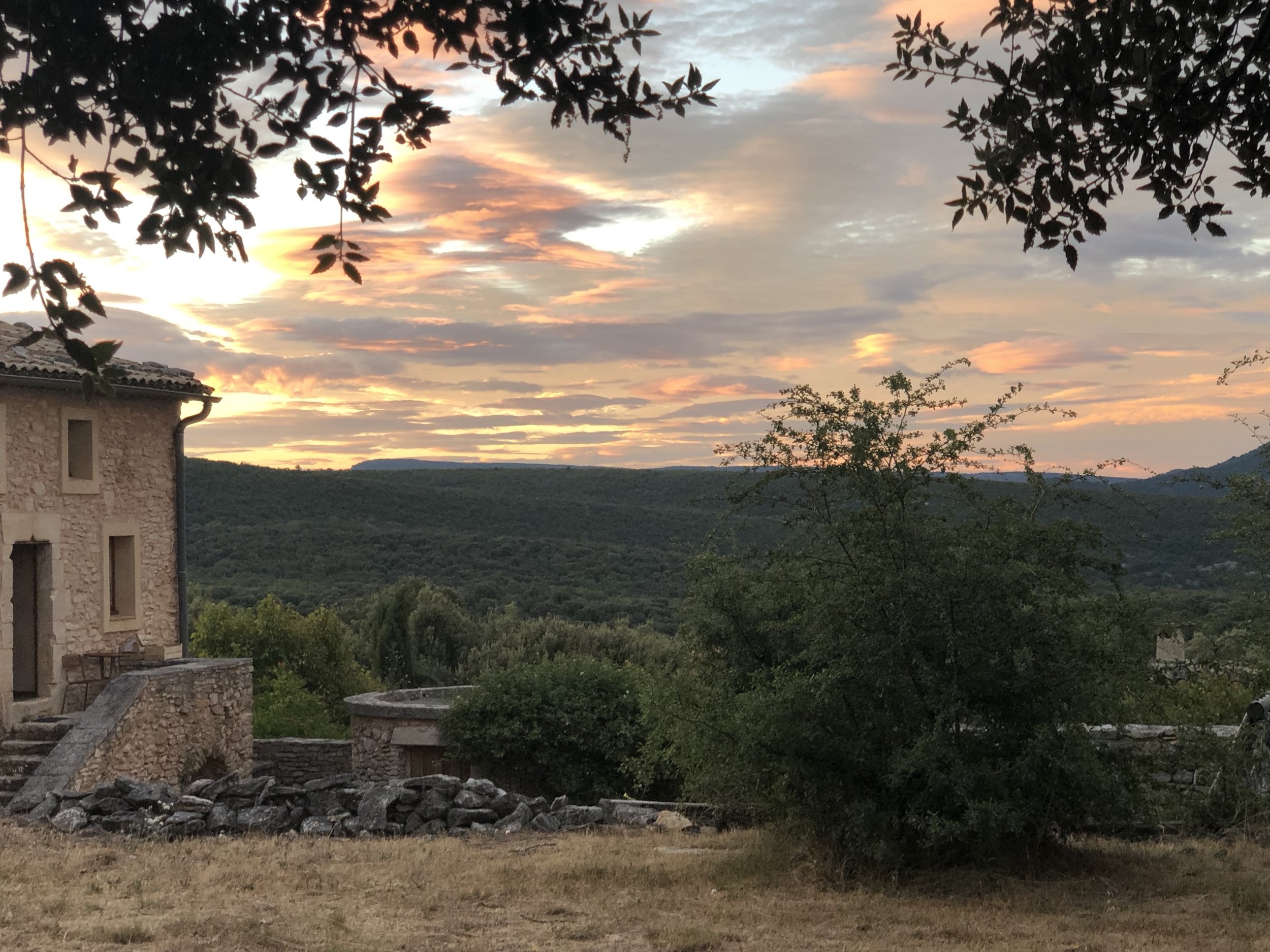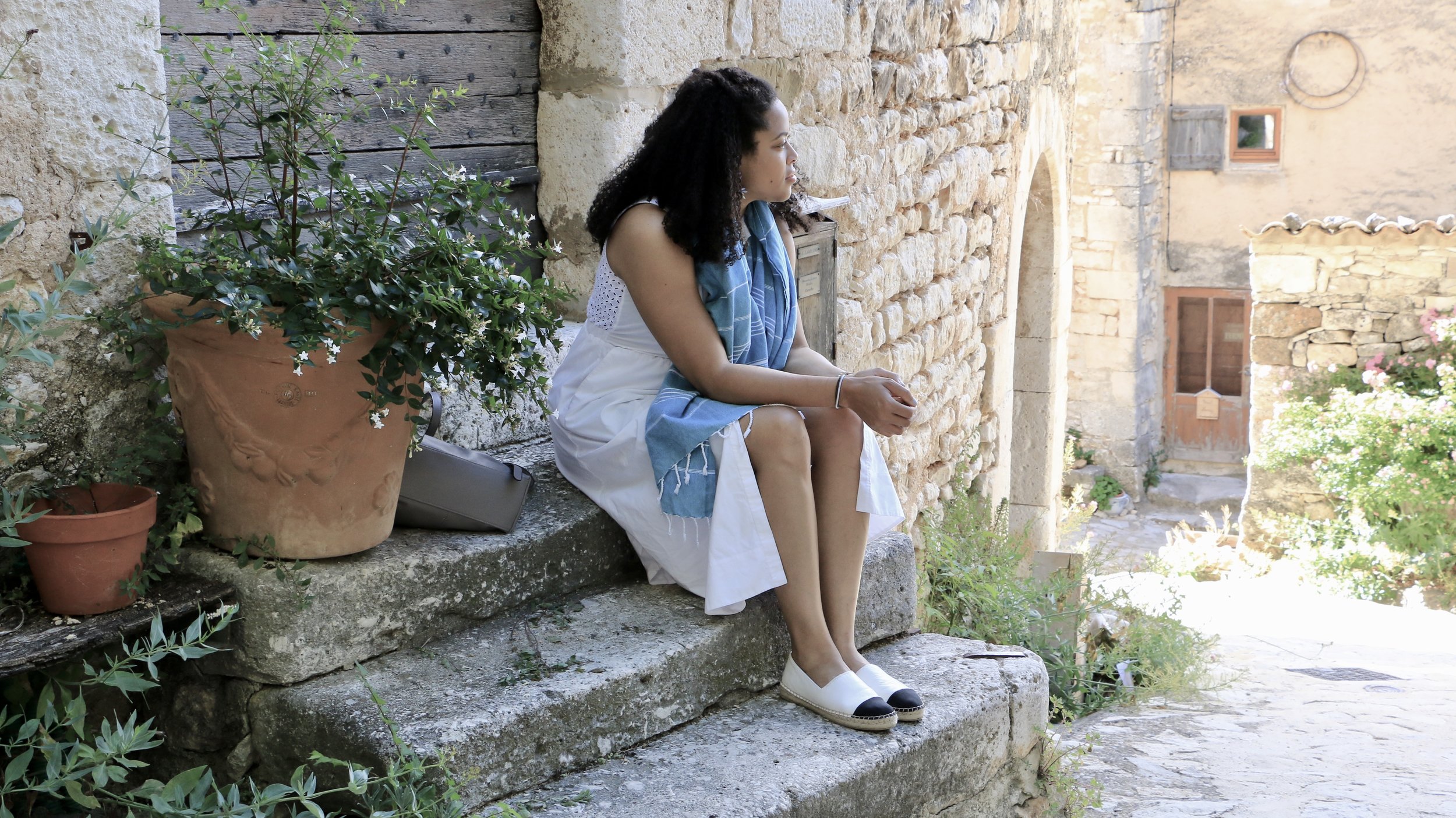 What are your thoughts on the idea of slow travel? Do you have any tips for practicing slow travel that I didn't mention? Let me know in the comments below.
Interested in travel to France? Be the first to hear about our upcoming Wellness Retreat to Provence, France! You will also get my Five things to know before for traveling to Provence, France.